By Andre Rhoden-PaulBBC News
From stag dos to holidays, to concerts and long-planned events - people travelling on Britain's rail network face a week of uncertainty and disruption amid the biggest train strikes in 30 years.
Strikes are going ahead on most major lines on Tuesday, Thursday, and Saturday.
Disruption to rail services on non-strike days is also expected. Network Rail has urged passengers to only travel by train if necessary. A strike is also taking place across the London Underground on Tuesday.
'By hook or by crook'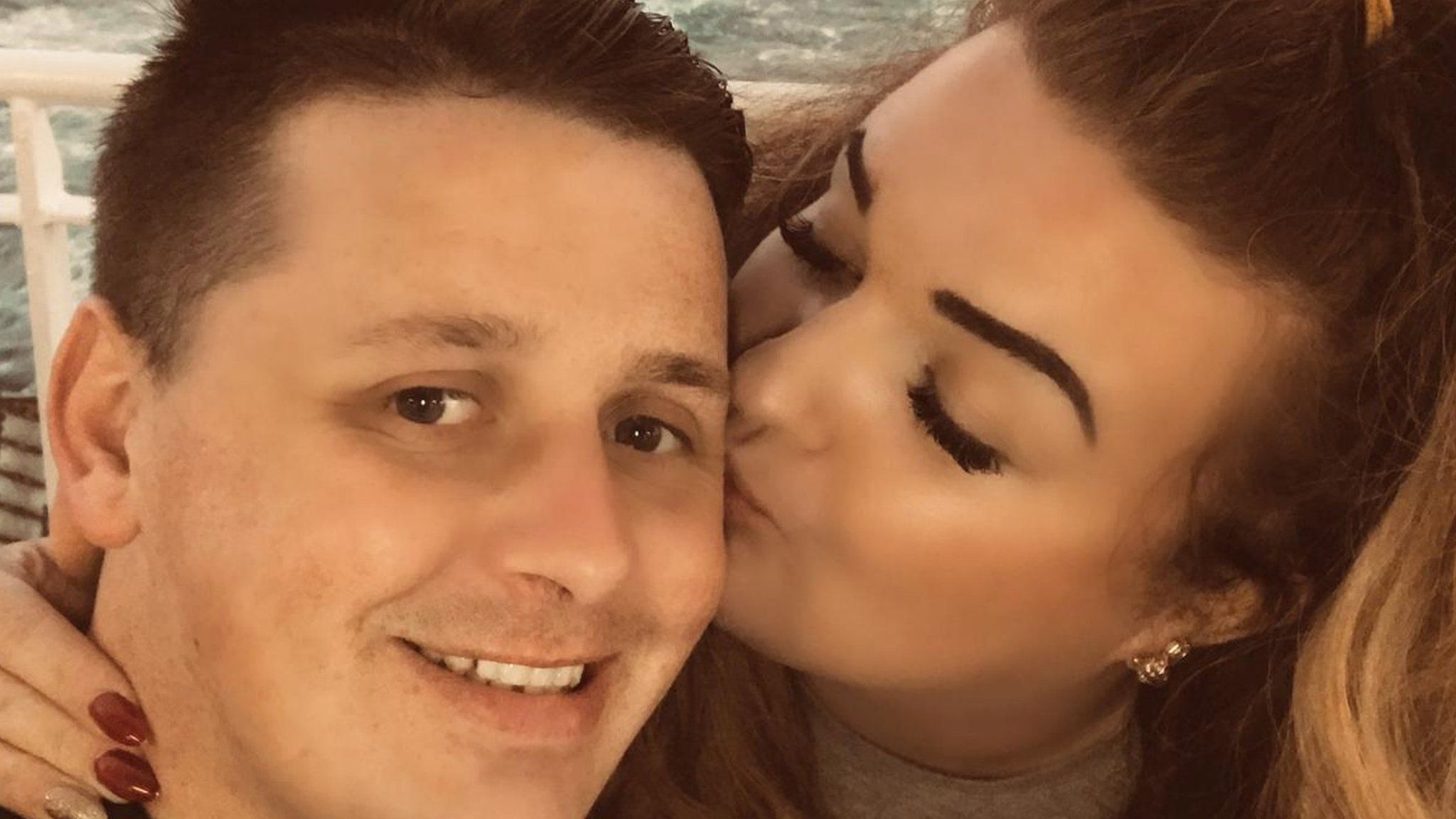 Image source, Paul Brown Image caption,
Paul Brown, seen with his fiancée Daniella, had been hoping to travel to Liverpool for his stag do
Paul Brown, from Newcastle, says he is worried he will miss his stag do this weekend due to the strikes.
It comes after the 31-year-old already suffered setbacks to his wedding having to cancel his big day three times due to the pandemic.
He says he was due to travel with his father and best man to Liverpool on Friday, but their train was cancelled.
He now intends to turn up at the station on Friday to try and get on any train to Liverpool, in a last minute attempt to avoid losing "quite a bit of money".
"My brother and step-dad were coming up from Plymouth to Liverpool to join us," Mr Brown says.
"This is heart-breaking for the family and for me personally.
"We only see each other once or twice a year, and due to the pandemic it's been nearly three years since we met up in person.
"I'm a carer and I don't often get to go on a lads' night out."
The groom, who is set to get married in July, had also booked an apartment for five of them to stay in.
"I don't think there's any other plan. We might be able to look at getting a bus but the roads are going to be even busier and we may not even make it," he says.
"I'm going to have to hope we can get on some kind of train or get to Liverpool somehow by hook or by crook."
'Disappointing'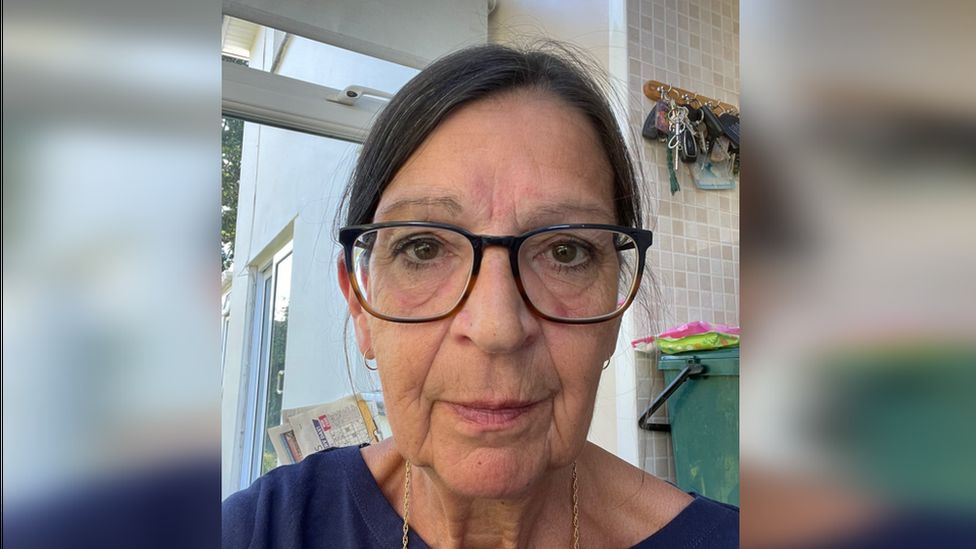 Image source, Liz Garrett Image caption,
Liz Garrett and her husband will have to settle for a Chinese meal instead of going to a concert
Liz Garrett, from Barnstaple, Devon, says she is "disappointed" as she and her husband will not be able to make it to a concert for rock band Yes in Birmingham.
The 65-year-old retiree said they had to scrap the trip as too few trains were running on Friday despite it being a non-strike day, and they would not be able to return on the train when rail workers walk out on Saturday.
Alternative routes of travel aren't an option, she says.
"My husband says we won't go as the bus journey or the drive would be too long - it's already three-and-a-half hours on the train," she says.
"My husband is so disappointed. It's his group - he's followed them since he was at school...
"We're not sure what will happen to our concert tickets, or the hotel we've booked. We'll look into that.
"It's disappointing because we've not been away for a long time."
The couple are now planning to settle for a visit to a local Chinese restaurant instead.
'Complete write-off'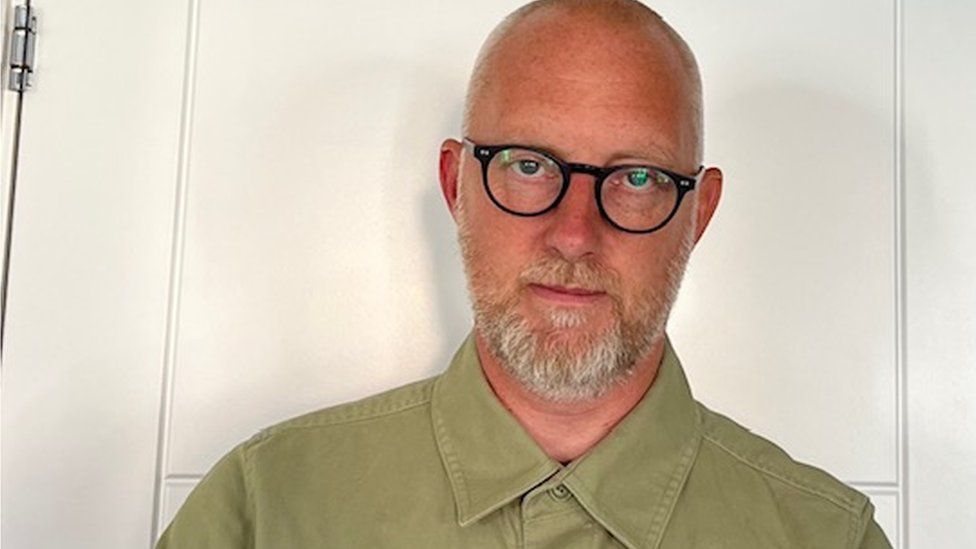 Image source, Adam Roberts Image caption,
Adam Roberts says he cannot get to work this week
Adam Roberts, from Lee-on-the-Solent, has been unable to get to London where he works as a freelance bike fitter at cycle shops four days a week.
No trains are running from his local stations in Portsmouth and the earliest train from Southampton would not get him to work on time.
"This is a busy time of year me for - it's a specialist job that's very seasonal, and this is a time when I'd be earning the bulk of my money but it's a complete write-off," says Mr Roberts.
It means he cannot work this week and while he considered driving part of the way, he faces the same problem of trains not running early enough - plus he needs to get the Tube when he reaches London.
"I don't understand why such a skeleton service is being run, even on days when the strike isn't even on. It's a complete farce," he says.
'I now need to go by taxi to my operation'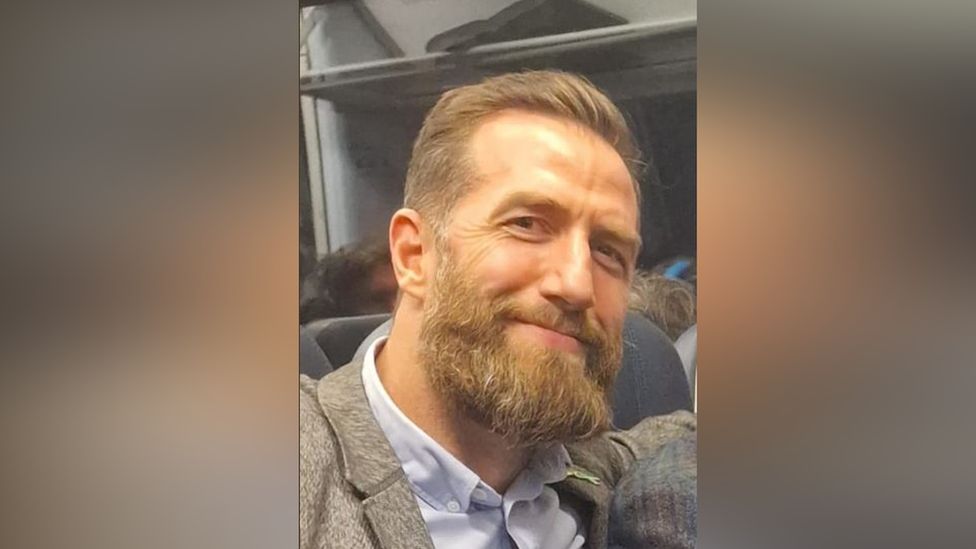 Image source, Graham Benton
Graham Benton had been due to catch a train to London on Tuesday for a heart operation, but because of the strikes he had to pay £165 for a taxi to get there.
The 48-year-old from Portsmouth says he had to book a taxi for 05:30 BST to get to the hospital in time.
Mr Benton, whose father died aged 47 waiting for a heart operation, said he was doing well after the operation and hoped to be discharged on Wednesday rather than Thursday, so he could avoid a two-and-a-quarter-hour taxi journey back to Portsmouth.
'I'm so annoyed'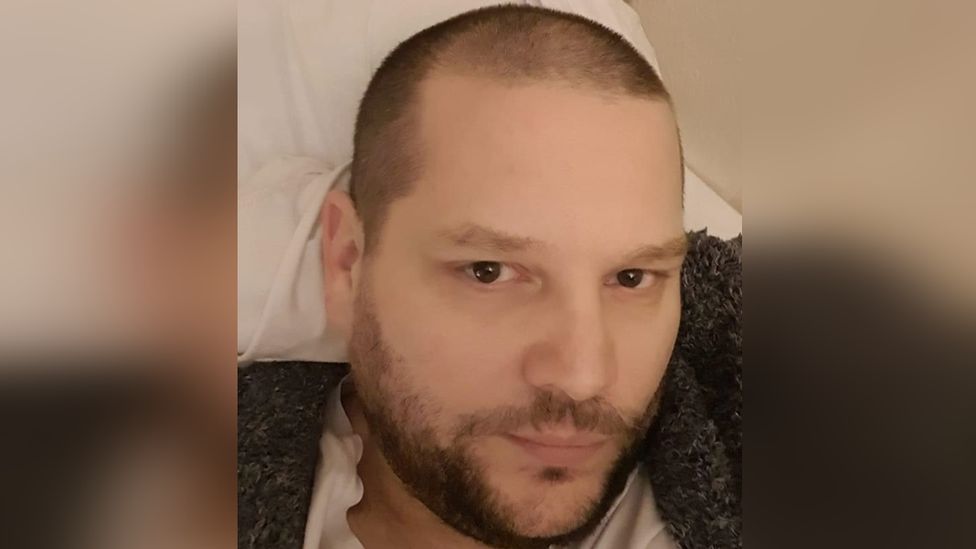 Image source, Gavin Greave Image caption,
Gavin Greaves says he may have to cancel his first trip with his mum in six years
Gavin Greaves, from Edinburgh, risks losing £800 if he cancels his planned holiday to Wales due to the strikes. It was set to be his first holiday with his mother in six years.
The 42-year-old was due to catch the train to Preston, Lancashire, to pick up a hire car on Friday - a non-strike day - but says his train has been cancelled.
"I'm so annoyed," he says. "My mum is a cancer survivor and because of the pandemic she couldn't leave her home to go anywhere."
He has now rebooked a train for 27 June, and had to reorganise a hire vehicle in Preston that will allow him to pick up his mum Joan in Poulton-le-Fylde so they can travel to Wales together.
It means he will have to cut his holiday short by two days.
He adds he is nervous his train next week will also be cancelled.
"If I have to cancel the trip I would lose £800 in all."
Interviews by Andree Massiah, Rozina Sini and Sherie Ryder

How are the rail strikes affecting you? Get in touch by emailing: haveyoursay@bbc.co.uk.
Please include a contact number if you are willing to speak to a BBC journalist. You can also get in touch in the following ways:
If you are reading this page and can't see the form you will need to visit the mobile version of the BBC website to submit your question or comment or you can email us at HaveYourSay@bbc.co.uk. Please include your name, age and location with any submission.